COMING SOON - FILMING IN JULY 2020!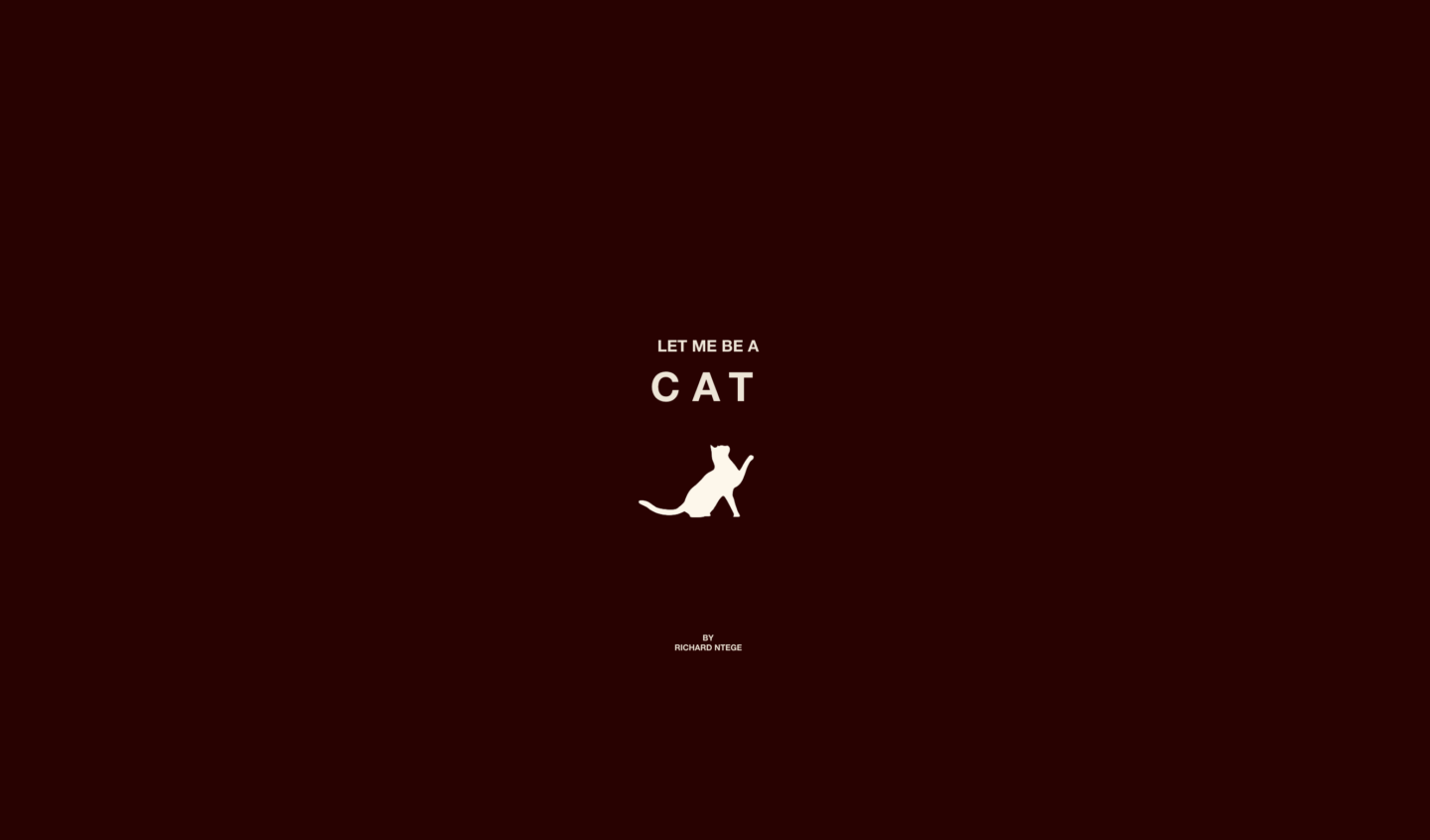 "Let Me Be A Cat" is a self-biography about a young boy whom strives to change his fate in life.  

He's absolute and closest friend moved to London and now has to share this secret by himself.
For classmates and schoolteachers his been masking everything, trying to seem as if he's ok, but his situation ain't making life easier for him. 
By trying to turn a blind eye to his everyday life, that's when he can run away from his reality.
OUR TEAM IS LOOKING FOR:


*Producer/Project Manager
*Audio Engineer
*Light Technician